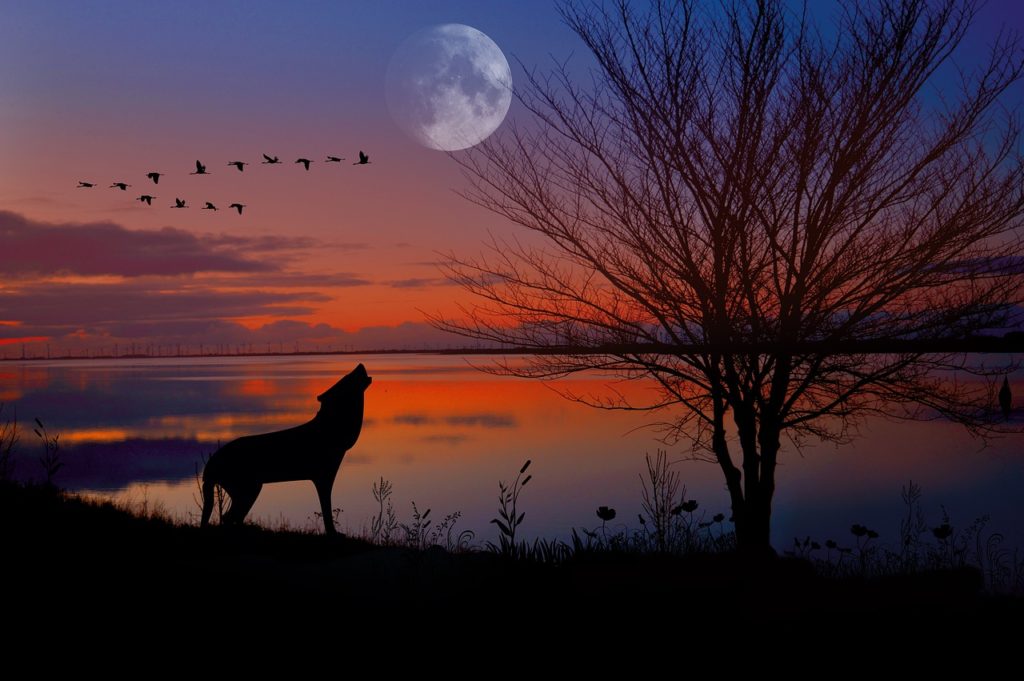 Do you have a secret longing to sing as an expression of your emotions and your spirit, and yet you are being held back by a belief such as "my-voice-is-not-good-enough", "I-am-not-musical", or "it's-too-late-to-learn-music-as-an-adult"?
Many of us grew up in a colonized and industrialized culture that displaces us from our indigenous sense of belonging. We are conditioned to be overly critical and judgmental of our performances and appearance. Our heart is often plugged up with a sense of isolation, fear of being not seen and not accepted, and paralysis in expressing our true voice.
This mentorship is designed to re-connect us to our indigenous source of belonging, our inner river of music.
My Story
I always had a secret longing to sing since I was a young girl, yet never had a chance to until I was 41. I held the belief that my voice was terrible and I was too old to learn music. Through the grace of Mystery and a stream of synchronistic events, I was guided to meet my music teacher Kaija, who taught me that music is a universal language native to humans and everyone is born to sing!
Musical skills are complex. Emphasizing skills and techniques at the early stage of learning can quickly trigger the conditioned reaction that "I-am-not-good-enough", especially for adults. Instead, Kaija taught me to place my awareness on opening my heart and connecting to my inner river of music. She taught me to listen to the part of me that remembers my own music and allow myself to express in an organic way.
This is the first time I engaged a learning process with total joy and devotion without excessive worries about not-being-good-enough. I was amazed how much I was able to enjoy playing music this way with even the simplest skills. Under Kaija's guidance, I confronted my inner critics, navigating through the pain and shame as a result of internalizing the judgmental voice from society. Gradually, I experienced an amazing transformation: my life has been filled with a river of song and music that I can tap into whenever I need to. When I am tired, sad, or feeling lost, I immerse myself into that river to release, renew and regenerate. Throughout these years, hundreds of songs and tunes have passed through me, comforting me, connecting me to my ancestral lineage, as well as lifting me up to live from my most authentic self.
With this river of music lapping by my side, I allow the process of learning skills and techniques to unfold naturally. Gradually I learned to sing, compose my own music, and play piano and ukulele. Not only that, I am reunited with the most precious part of my being which had been suppressed and muted along with my voice in the past. When I turned 50, I held a one-hour long concert at a local cultural festival, something I would have never ever dreamed as possible before.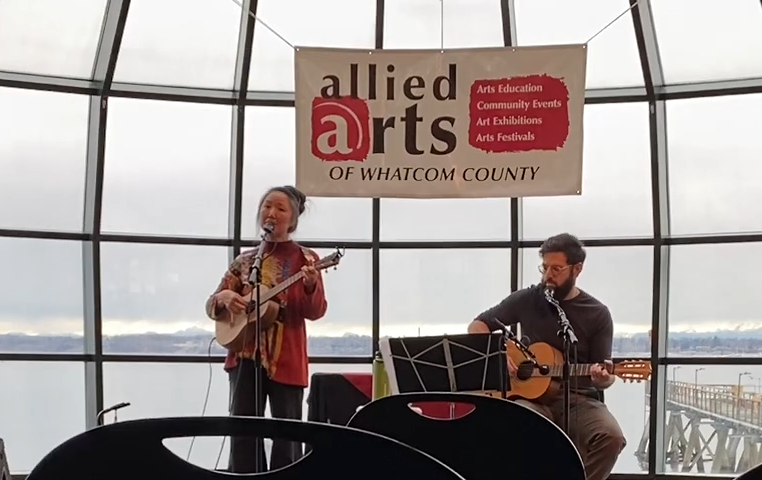 Through my music journey, I learned to fully accept who I truly am and connect to my source of creativity. Empowered by the vibrational energy brought forth through music, I was able to find the inner resources to do many things that were previously unimaginably daunting, including reinventing I Ching, a two-thousand-year-old divinatory system, writing a book using my second language on a subject that I was never formally trained for, and launching the Resonance Code teaching program spanning across four continents in the midst of the pandemic.
My Music
Music for me is foremost a life practice, an intimate experience that I share with my loved ones and close friends. I don't place too much emphasis on producing "products". Here are a few of my songs on bandcamp. You may also read this story about one of my most meaningful experience as a songwriter: I wrote a song called "Children of the Earth" at the Climate Change and Consciousness conference in 2019 and led a room of 350 participants from all over the world to sing!
What I offer
We are vibrational beings. When we sing or play an instrument with heart-felt feelings, we can metabolize emotions and channel energy through our body. We can attune ourselves to the larger vibrational field where healing may spontaneously occur and intentions may blossom into manifestation.
In this mentorship program, I will support you to discover your authentic voice and compose your own music, as well as teach you the most basic musical theory. My teaching includes:
Interested? Contact me for a trial session in person or over zoom.
What People Say about Their Experience
My goodness, this wondrous work imbued me with so much! Deeply therapeutic, I felt so held, safe, and inspired.
Through learning music this way, I finally experienced what was like to truly accept oneself.
One mentee wrote this poem to describe her experience:
Pulling earth into my belly, heart and cranium
Sinking, I began to sing
Although I was doing Tai Chi, this felt apropos to Spring's teaching
There is an extemporaneous aspect to my dance and the song changed everything
Separating Yin and Yang, moving from Muladhara a low guttural self made mantra
Ascending into the ephemeral undulations of my crown
Earth meets sky
The serpent slides back, sibilant hissing, chattering the monkeys scatter
Music is in my bones