Some headline
Some text…
If you ever decide to cancel your monthly subscription payments:
If you have set up a monthly contribution subscription, clicking this button will open a new tab and take you to PayPal. There, you can log in and cancel your RPI monthly subscription payments. This is what you'll see after clicking the button above and logging into PayPal: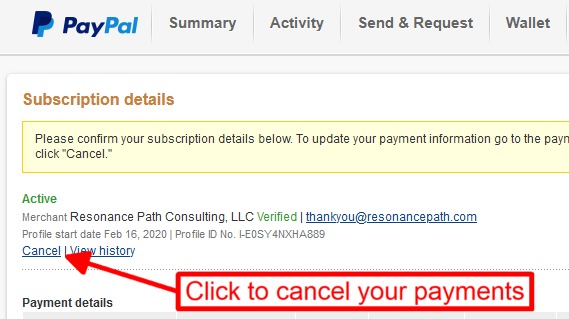 If you have any trouble at all, either setting up your contribution or cancelling it, please contact us right away.