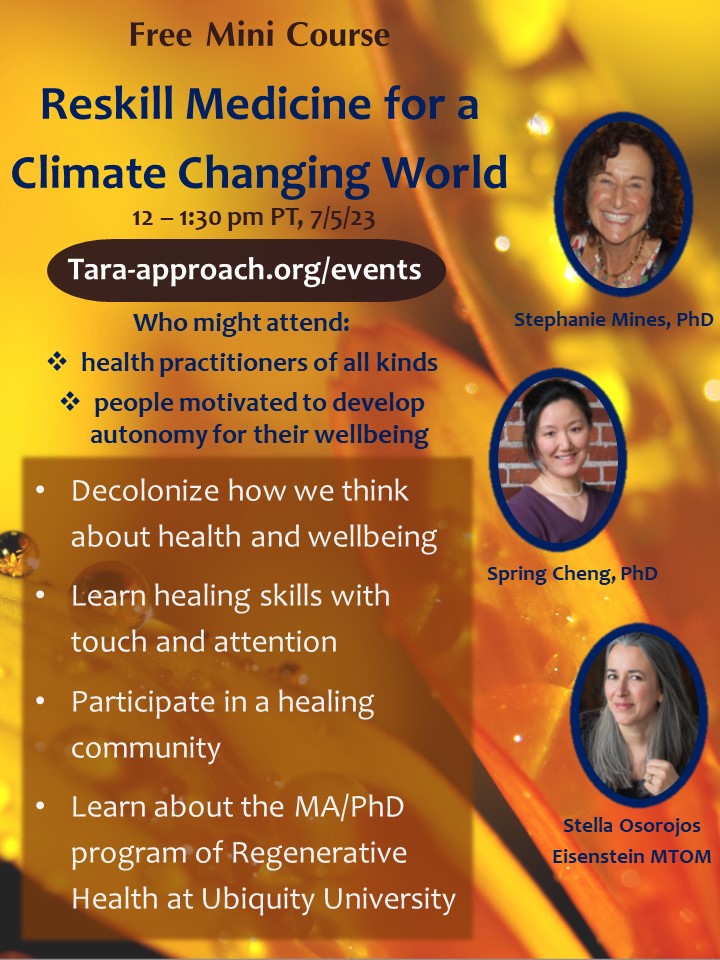 In this free mini-course, three mature women healers share their wisdom and practices of returning medicine to its indigenous roots. 

Gentle touch, creative expressions and communal relations are at the heart of a healthy medical paradigm. Awakening to the rediscovery of this authentic paradigm is crucial in order to navigate the immense health and psychological crises of a climate changing world.
Stephanie, Spring and Stella lead us to innate resilience, buoyancy and interconnectedness.

This is a taste of the Introduction to the 30-hour Regenerative Health Course that begins in September as an independent offering as well as being part of the MA/PhD Regenerative Health program through Ubiquity University and Climate Change & Consciousness.
Email theTARAapproach@gmail.com with subject line "RESKILL MEDICINE" to receive the zoom link!