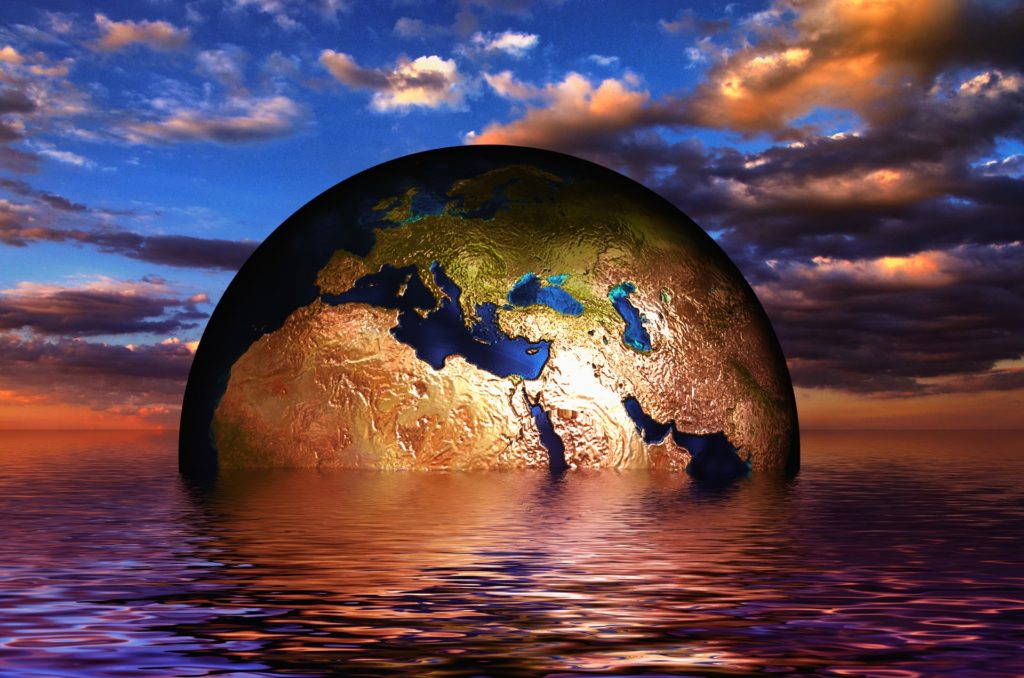 A new civilization on Earth is at the critical hour of birthing. Birthing is both an ecstatic and traumatic event, full of uncertainties. Humanity is simultaneously re-inventing itself through exciting innovations and experiencing unprecedented levels of uncertainties, chaos and complexities on many fronts of the society.
The new civilization calls for a new generation of leaders who are proficient at integrating their somatic, intellectual and spiritual intelligence as a system of wholeness. We need to develop leaders who are committed to evolving themselves as well as the systems they lead towards wholeness. Resonance Path Institute is launching an international learning program to support Resonance Leaders.
The learning program is framed around the Resonance Code. Resonance Code is born out of the marriage between the eastern wisdom of Taoism and modern western theories of human development and leadership. According to the Taoist philosophy, the human psyche functions as an organic "resonator", directly exchanging and amplifying resonance – known as qi – with its natural and social environment. Qi carries subtle information essential for our thriving as individuals and as a species. However, on our modern, materialistic path of development, our cognitive mind struggles to process the subtle information of qi. As a result, we are severed from the most powerful source of life force. Reconnecting us with this life force is crucial in developing the kind of leadership required to lead humanity toward thriving.
Resonance Code teaches a perceptual framework and practices that enable the cognitive mind to perceive qi and process the subtle information qi carries. The participants will engage with the complexities, uncertainty and the unknown in their own lives during the training program and learn to apply the following skills: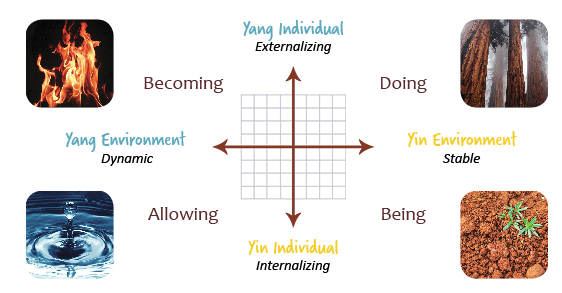 Learn to navigate the inner terrain of psyche with the maps for the architecture of psyche. (These maps are presented in volume one of Resonance Code.) Learn to use these maps to direct awareness to the three planes of psyche as well as identify four modes of subtle energies. Understand how the inner system of psyche expresses wholeness through circulating attention and awareness through the four modes of energies on three planes.
Engage psyche as an organic "resonator," directly receiving and transmitting subtle information with its social and natural environment.
Perform Resonance Code reading, a technique that trains the cognitive mind to perceive subtle information through observing how events are connected through acausal synchronicities. This technique is reinvented from the ancient divination method I Ching.
Perceive connections between the complexities one encounters in the outer system with the complexities of one's inner system. Amplify one's influence on the system transformation through engaging the inner self transformation.
Apply the framework of Resonance to dance with complexities one encounters in live cases. Learn how to engage the uncertainty and unknown in the system one engages as a fertile source of creativity.
Evolve beyond the limitation of linear, rational thinking through developing the feeling mind, the ability to process information through the nonlinear faculties of feeling, sensing and intuiting.

For whom
Social innovators and policy makers who seek to amplify their impact through embodying wholeness
Leaders who aspires to cultivate self and system-awareness
Coaches and consultants who aspire to empower their clients to lead in a world of VUCA (volatility, uncertainty, complexity and ambiguity)
Artists who engage art as a tool for social change and personal transformation
Healers who operate in the broad framework of social and psychospiritual healing
Spiritual seekers who aspire to contribute to social transformation as a pathway for deeper self-knowledge and self-mastery
Curriculum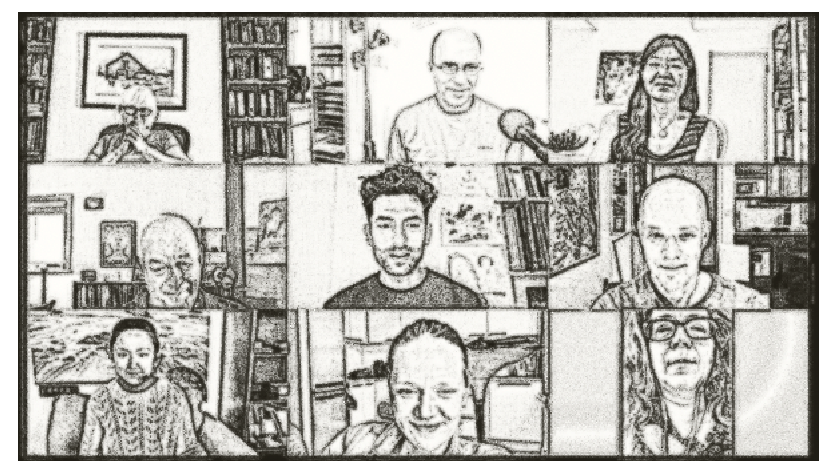 This training curriculum has been developed and refined by the Resonance Code Research Lab (RCRL) during a 16-month long pilot and research program. The RCRL consists of an international cohort of leadership coaches, consultants, activists and artists. The program culminates in the book, The Resonance Code Empowering Leaders Evolving Towards Wholeness.
Format
The course will be led by Dr. Spring Cheng and Resonance Path Institute Faculties. The course opens in November 2019 and ends in June 2020
The eight-month course includes:
Sixteen bimonthly 90-min video conferencing calls. These calls consists of course materials, experiential exercises and group discussions.
A monthly 60-min office hour with discussions and Q&A to deepen the experience of the course
Book and training materials
Forum discussions
Peer support from Resonance Code Research Lab members
Access to Kairoscope, an online software developed to support the Resonance Code reading.
Eight hours of one-on-one sessions. The sessions will focus on in-depth personal coaching for Resonance Code reading and Feelingwork. (The value of this item is $1000.)
Total Price: $2000. Scholarship available upon requests
Information and Application
Information sessions for the program will be held in July, August and September. Application for the training program will open after the first information session. Get in touch with us to inquire or sign up the information sessions.